In 1972 I began to collect contemporary American prints and learned, first hand, the importance of framing to protect works on paper. Kulicke frames and plexiboxes were ubiquitous; but, simple wood frames that could hold up to the ever increasing scale of modern art were hard to find. As a young cabinetmaker I knew there was a need for clean elegantly finished wood frames with splined corners and strainer supports that could pass the test of time. In 1975 I opened my first store and began working with talented craftsmen and women who could execute my idea of a proper picture frame.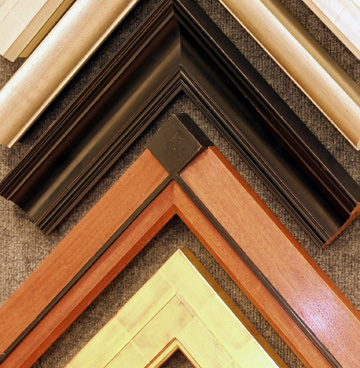 We built natural wood frames in Maple, Cherry and Walnut. Later we added Wenge, Rosewood, Paduak and more. Sometimes the artwork called for a gilded surface in silver or gold so water gilding became an important part of our frame design. As our client base grew, we added reproductions of historical frames to our growing collection of frame samples.
Today our clients include collectors, decorators, architects and artists to name just a few; but, we still look forward to working with any novice to custom framing. I always enjoy taking them on my journey through the world of picture framing.
Adrian Algañaraz